A remote attacker is able to download a document attached to a ticket by any other user.
osTicket is a widely-used and trusted open source support ticket system. It seamlessly routes inquiries created via email, web-forms and phone calls into a simple, easy-to-use, multi-user, web-based customer support platform. osTicket comes packed with more features and tools than most of the expensive (and complex) support ticket systems on the market. The best part is, it's completely free.
First of all you need to create a new ticket, select a file to attach and leave at least one field empty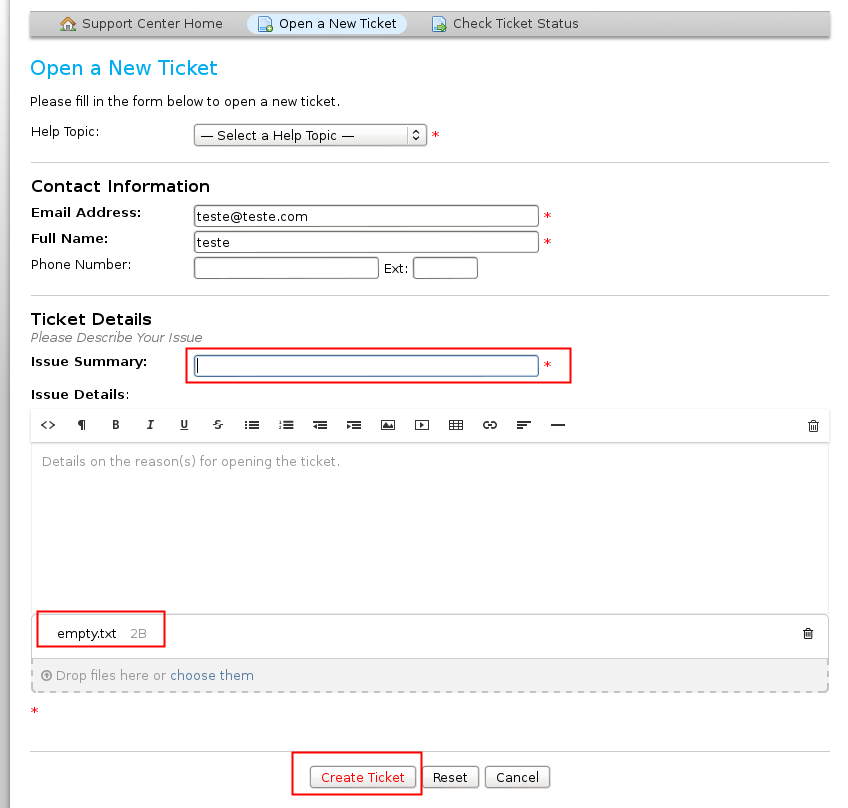 After your submission, you get an error about "missing data".
You can notice that the attached file is now a link and you can download it: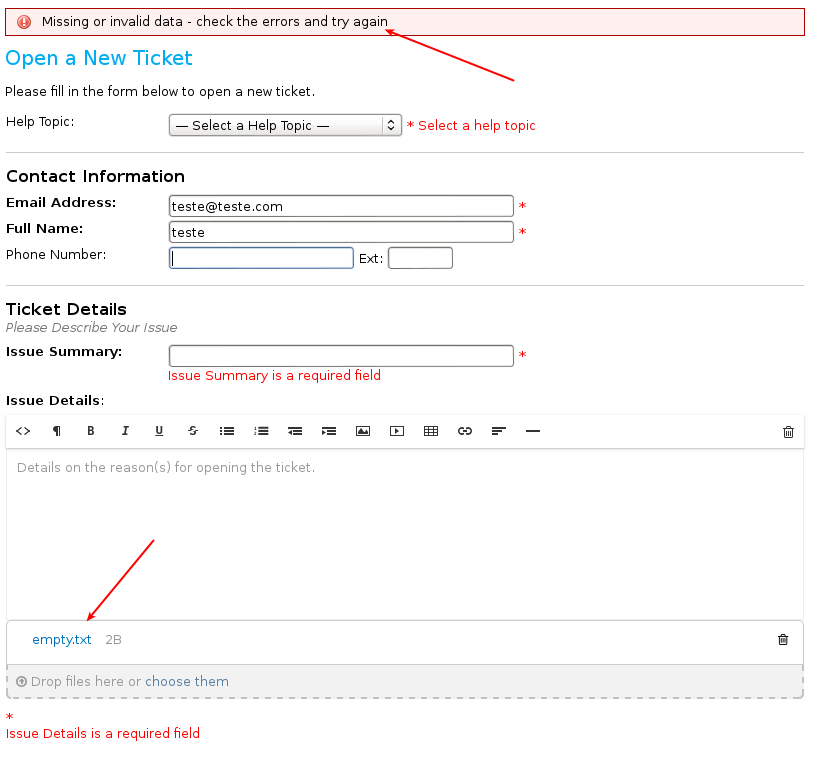 Meanwhile, an ajax request (POST) was sent to the server.
This request uploads the file to the server and server replied with an ID.
Another request is sent to the server in order to associate the previous ID to the ticket that you're submiting. (next image, id 10)


As you can see in the previous request, the ID: 10 was sent as an attachment to your ticket.
When you submit this request, the server will reply with the file name associated to ID:10 and the download_url.

Automating this process, by sending the attach id starting from 1 to 10 (last generated id), you get all the files uploaded to the server, with the respective download url.

3. Solution
Latest version available for download through the OSTicket website is still vulnerable at the time of this advisory. Development version on github is fixed.